Books
Books in Russian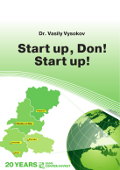 Start up, Don! Start up!
This book presents the author's latest research-based thinking about enterprise training and his proven business methods for preparing the next generation of entrepreneurs. It provides an overview of the key economic and social development challenges facing the Rostov region, equips the reader with a basic understanding of the workings of small business, and includes information about new loan programmes for entrepreneurs.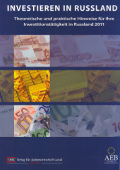 The post-crisis development of Southern Russia
Association of European Businesses has published the annual review of investment processes "INVESTIEREN IN RUSLAND 2011" for german region. For the first time regional aspects of investing are presented in special section devoted to the Southern Russia Vasily Vysokov, President and Chairman of the Board of Directors of Center-invest Bank presented the article "The post-crisis development of Southern Russia" Vysokov's article gives short, but very capacious analysis under the maintenance of investment potential of the South of Russia (Southern and North Caucasian federal districts).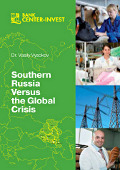 Southern Russia Versus the Global Crisis
This book presents an analysis of the impact of the global financial crisis on the regional economy, taking as its example the Southern Federal District of the Russian Federation.